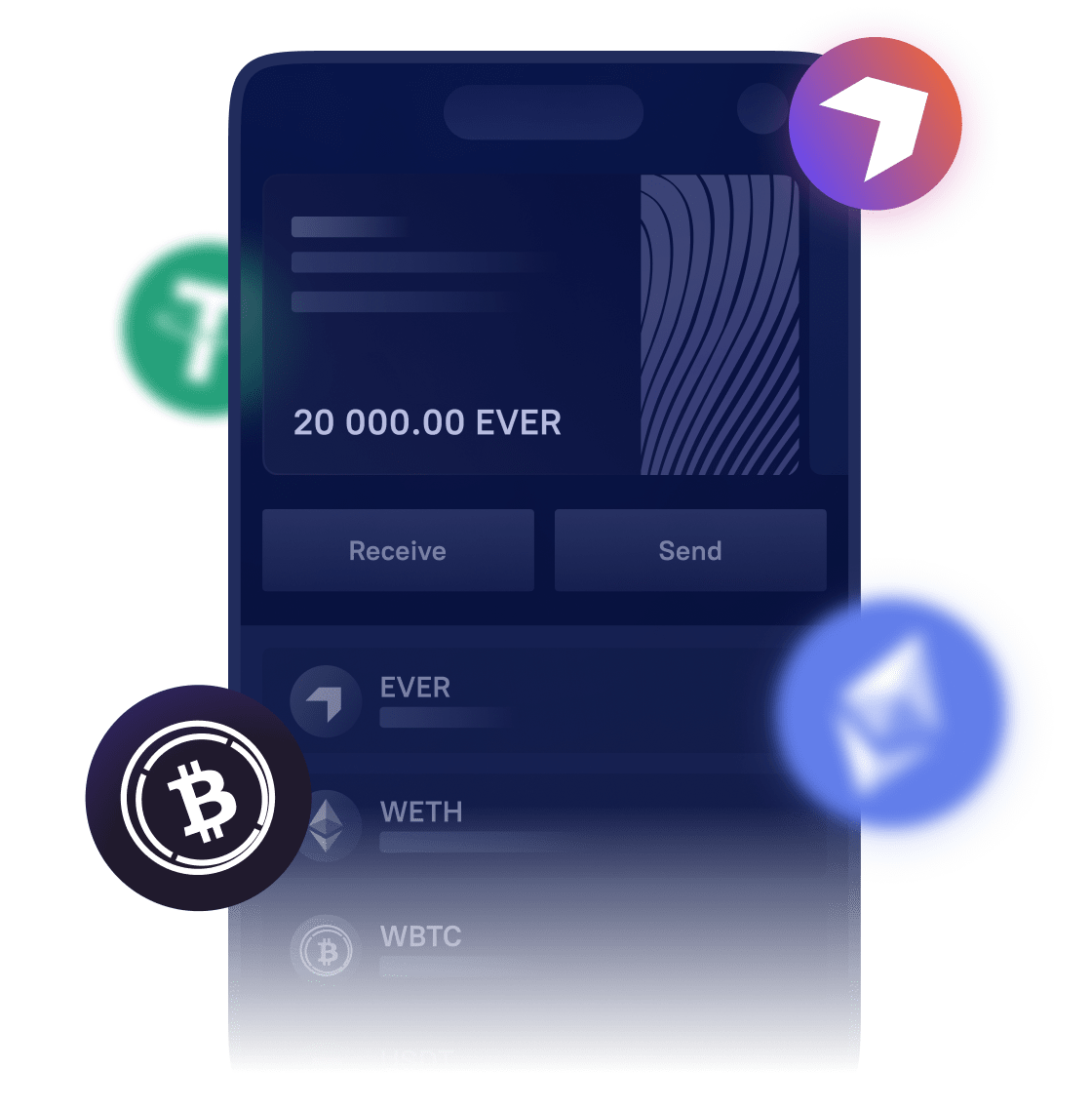 Premier wallet

for the Everscale blockchain

Fast transactions with minimal fees and access to the DApps ecosystem in one application on any device

Install Chrome Extension
Scan the QR-code to install the app on your phone
Fast and easy access to your assets
Available on all devices

iOS, Android, Chrome and Mozilla Extension

Multisignature wallet

Use multiple private keys to sign transactions

Rocket fast

Transactions take just a few seconds

Ledger is supported

Store your EVERs and TIP 3.1 tokens in a cold wallet

HD Wallet technology

One seed can generate an infinite amount of public keys and wallets

Secure and private

Only you can access your wallet. We do not collect any personal information.

Part of the ecosystem

External dApp compatible

Use DeFi products in mobile app browser

NFT Support

In-app EVER purchase by bank card

Soon
For developers - Everscale inpage provider
Web3-like interface for Everscale provided by the EVER Wallet browser extension. Here's an approximate list of methods that you can work with:
Packing/unpacking of cells
Decoding of transactions/events/messages
Local execution of messages
Sending internal/external messages
Subscription to the contract state/transactions
And more
Take full advantage of the Everscale ecosystem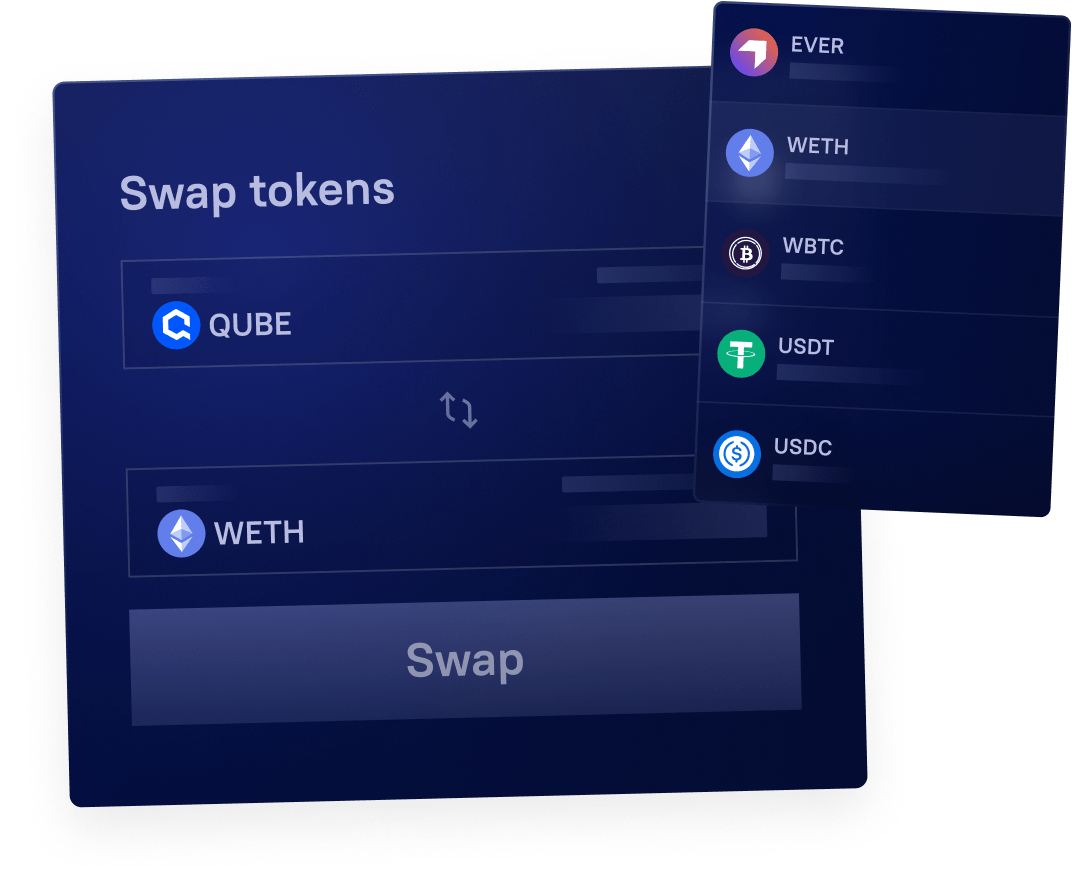 FlatQube
A decentralized AMM-exchange that takes the best of popular applications, like Uniswap, and implements them in the Everscale blockchain:
Easy and fast token exchange from one asset to another
Participation in Liquidity pools to generate income from trading operations
A wide variety of farming programs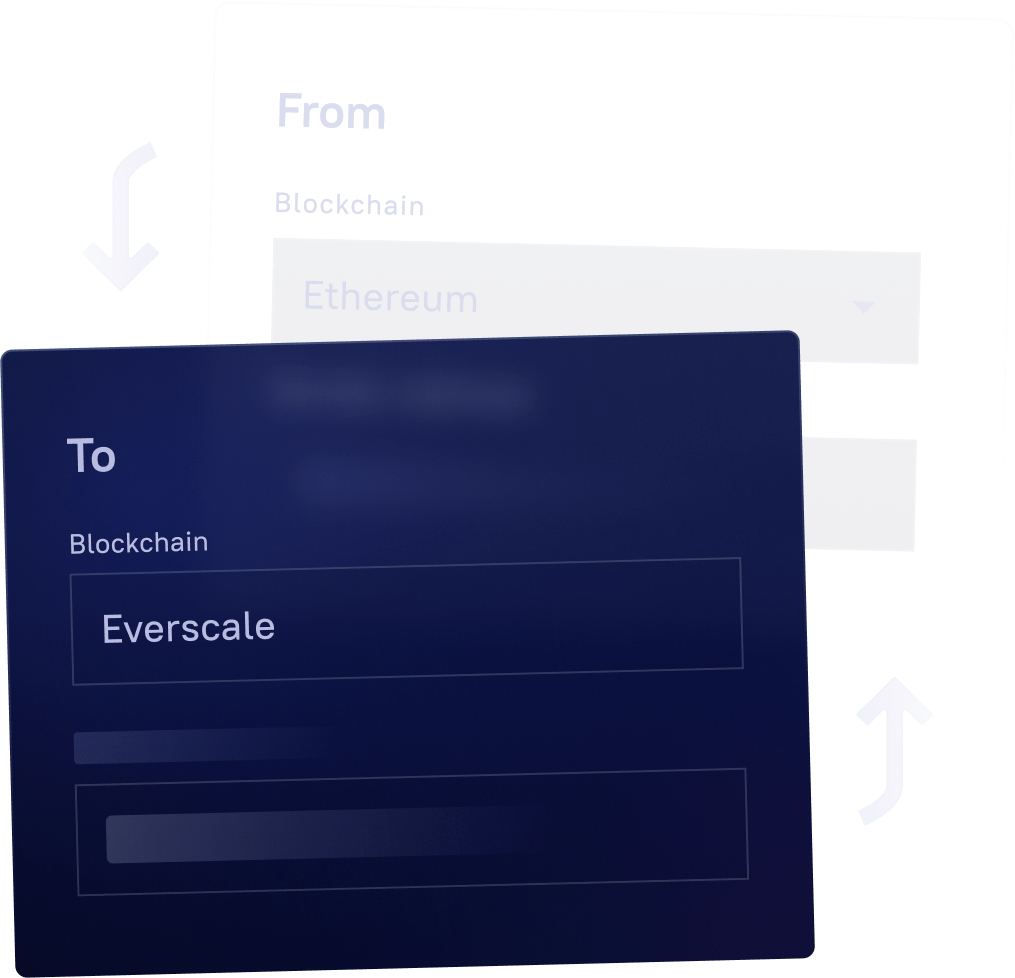 Octus Bridge
Solution that links the Everscale blockchain with that of Ethereum, Polygon, Fantom, Binance Smart Chain and more.
TThe bridge allows users to transfer assets from a first-layer chain, where transactions are slow and costly, to a newer chain with better scaling capabilities and close to zero fees on transactions.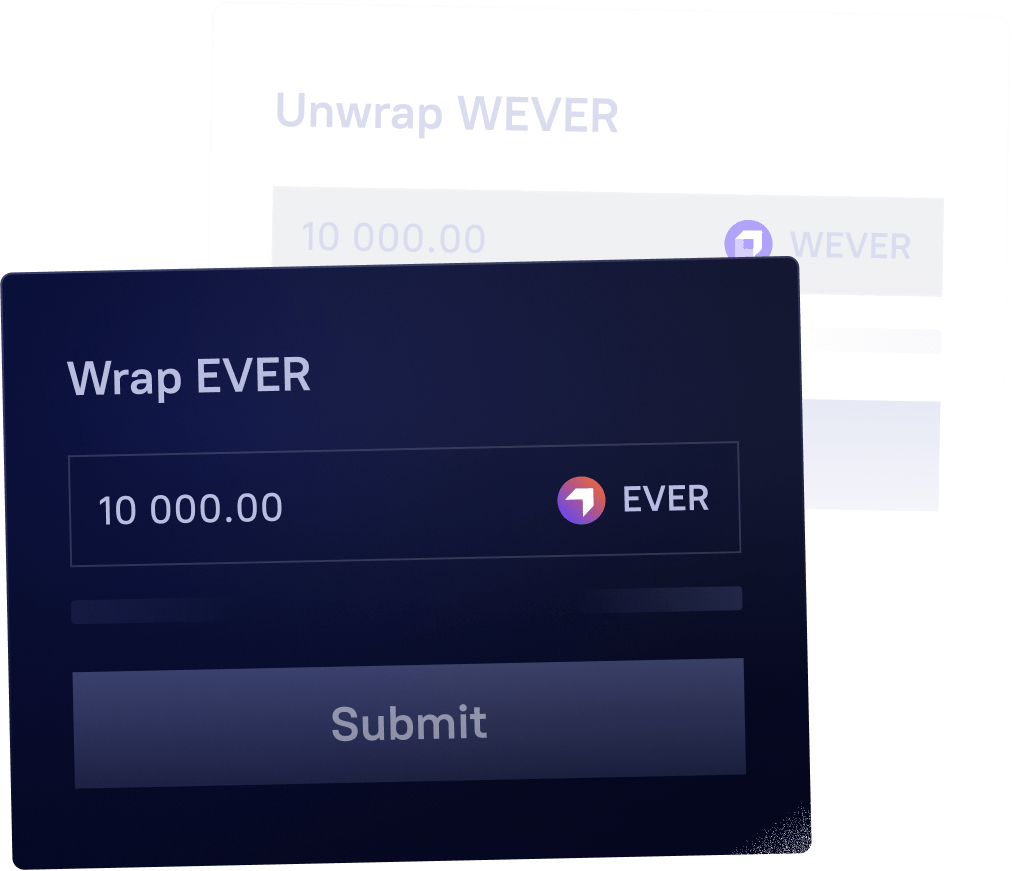 Wrapped EVER
WEVER is the wrapped version of the EVER, the native asset of the Everscale blockchain.
WEVER is what enables users to cross over from Ethereum to Everscale and back again. Wrapping EVER makes it Ethereum compatible and opens the door for users to a number of unique investing opportunities.
Get the wallet!
Install the wallet
Save and secure your seed phrase
You're ready to go!
FAQ
Here are 4 ways to get EVER on your wallet.
You can purchase EVER on exchanges where it is available and then withdraw them to your EVER Wallet address
The second way is to transfer your tokens from another network (Ethereum, BNB, Fantom Opera and Polygon) to Everscale using the Octus Bridge cross-chain transfer interface. At the stage of choosing a token and amount to transfer you can convert a part of sent tokens into a EVER to pay a commission for this transfer and subsequent wallet deployment.
Profitably exchange your ERC-20 tokens for EVER with Getever.io
The last way is to buy EVER or WEVER directly on FlatQube.
By default when you open your wallet, only EVER will be visible. You might need to select additional assets to display.
Seed phrase, keys and accounts
EVER Wallet has a very convenient seed phrase, keys and accounts management structure. You can freely add them to your EVER Wallet for further use.
Still have questions? Check out our Gitbook or head to our telegram chat
Telegram chat
Manual